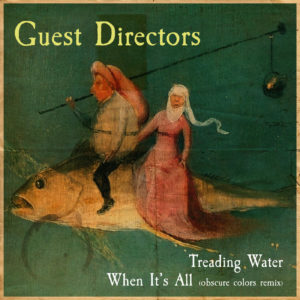 We've teased this a bit on social media without the release date, so you're hearing it here first: we're releasing a new single on Friday, August 6th!
The lead track "Treading Water" will be available on Bandcamp, of course, as well as via all the usual digital distribution and streaming sites. But we have a special gift for those who buy the song directly from us on Bandcamp – a second track that's a really cool remix of our song When It's All from our Connected Heavens EP, created by the drone/ambient master Obscure Colors.
Want to be notified as soon as the release is published? Follow us on Bandcamp!